Corrosion Engineering & Cathodic Protection Services
Our highly qualified corrosion engineering personnel are ready to provide innovative and efficient solutions for your cathodic protection and corrosion control requirements in the San Francisco Bay Area, Sacramento area, Northern and Southern California, Western United States, and nearby locations. We serve the following industries: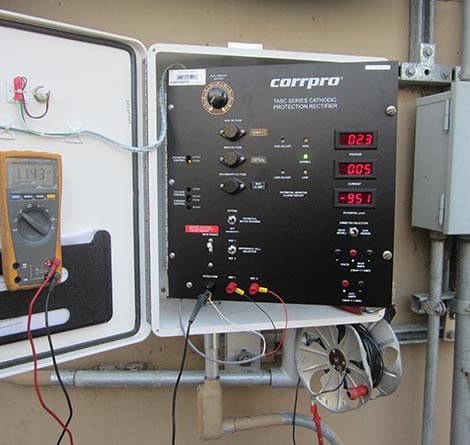 One of the biggest challenges facing our aging infrastructure today is materials loss and deterioration by the electrochemical reactions that cause corrosion. Many government studies indicate that in the US alone, costs due to corrosion loss is a now close to $1 trillion (USD). Internationally, the cost of corrosion is close to $2.5 trillion (USD).
Most of the corrosion loss on the infrastructure can be prevented by science and technology that is available to us today. It is our goal at Corrosion Protection Solutions to utilize proven science and technology to provide corrosion engineering services so that we can extend the useful life of infrastructure, and help to prevent corrosion related failures of pipes, storage tanks and other vessels carrying liquids, gases and hazardous materials. Preventing corrosion related failures keeps hazardous materials from polluting the environment. Corroded and deteriorated infrastructure also creates a public safety risk which we must address.
If the infrastructure is allowed to corrode and deteriorate the replacement costs are very high. The costs of a properly designed and maintained corrosion control system are exponentially less than the costs of replacement.
Using our broad-based industry experience, we offer our clients the most innovative, cost effective and long-term solutions for preserving their assets through corrosion control. We accomplish this through our commitment to rigorous science and design procedures, advanced research, and proper application of a broad range of products and services aimed at preserving piping, equipment and infrastructure in diverse industries and environments throughout the world. Our corrosion engineering services in the San Francisco Bay Area allow industrial, commercial and government institutions to stop the corrosion of metallic structures, which, in turn, prevents or substantially delays the vastly higher expenditures required to replace deteriorated and unsafe structures.
Cathodic Protection (CP) is a proven science that has been and is increasingly being utilized worldwide for the purpose of control and mitigation of corrosion activity on both buried and submerged structures. Cathodic protection can extend the useful life of infrastructure for many years and save a lot of money. It is a cost-effective way to extend the life of a structure and to ensure integrity throughout its operating life.
Our highly qualified staff includes corrosion engineers, the National Association of Corrosion Engineers (NACE) International Certified Cathodic Protection Specialists and technicians, and licensed general contractors with many years of training and experience to provide excellent services for our clients.
We put 110% effort into every project and our goal is to meet our clients' needs in an efficient manner and provide excellent corrosion engineering control and cathodic protection services in the San Francisco Bay area, Sacramento, California, Western US, and nearby locations. We strive to be the most creative, innovative and utilize sound engineering practices when providing corrosion control and cathodic protection services for our clients. We also emphasize logic, quality, efficiency, and integrity when working on any project.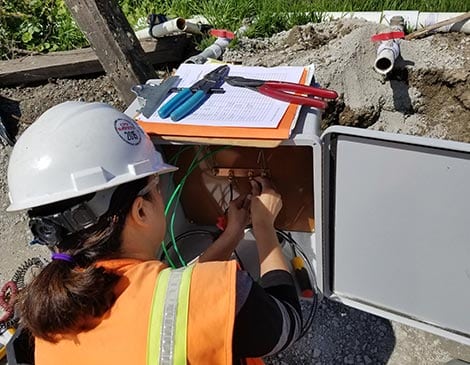 Here are some of our clients